LFX Mentorship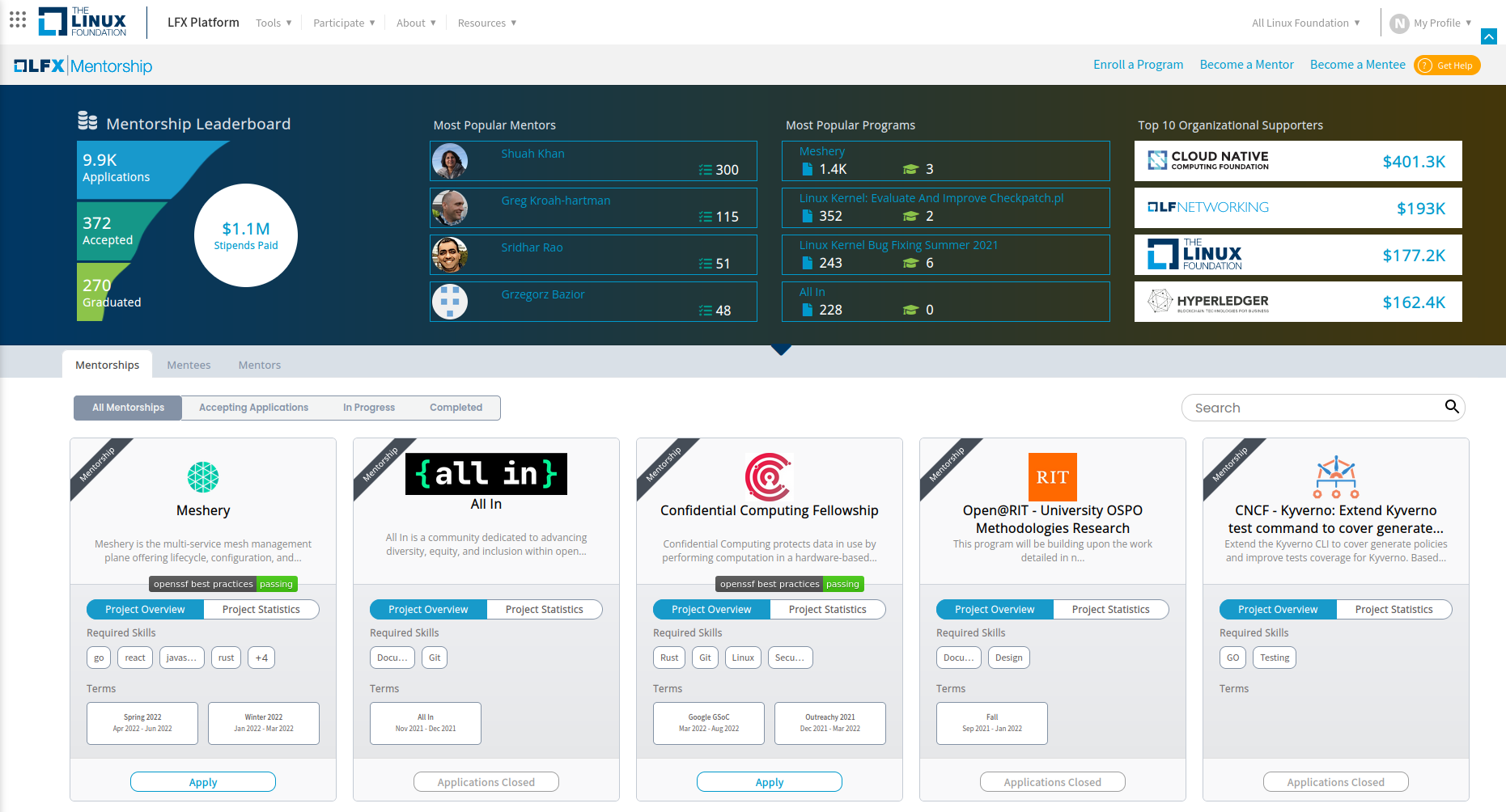 In our last blog post, we provided an overview of how Enarx is using LFX Insights to gather and analyze community metrics.
LFX Insights is just one of the tools part of the LFX platform that is made available to all Linux Foundation projects. Another tool is LFX Mentorship, which helps open source projects to find talented new contributors to grow a healthy community through mentorships.
The Enarx project, in collaboration with the Confidential Computing Consortium, is working towards establishing a mentorship program called Confidential Computing Fellowship. As part of this fellowship, Enarx mentees will learn how to deploy WebAssembly applications to Trusted Execution Environments in the Cloud, Edge, or on-premises.
For the Confidential Computing Fellowship, we are using LFX Mentorship to manage several iniatives: so far we have received 3 interns from the Outreachy program and currently applications are open for the upcoming Google Summer of Code (GSoC).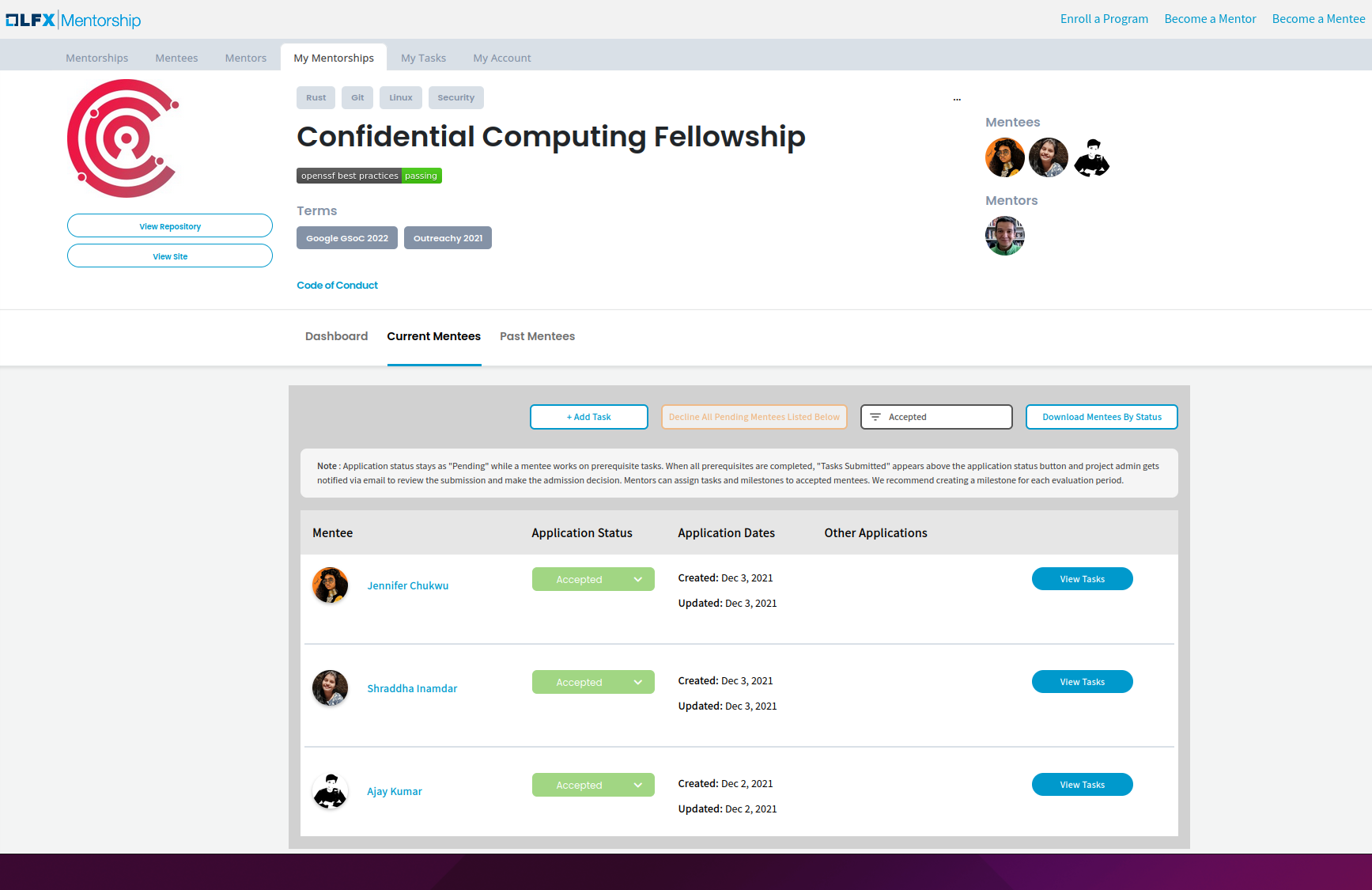 LFX Mentorship maintains an extensive list of potential mentees and mentors. These potential mentees are highly qualified contributors eager to learn more about open source and develop their skills. They can apply to open source projects which match their interests and, if selected, are paired up with mentors.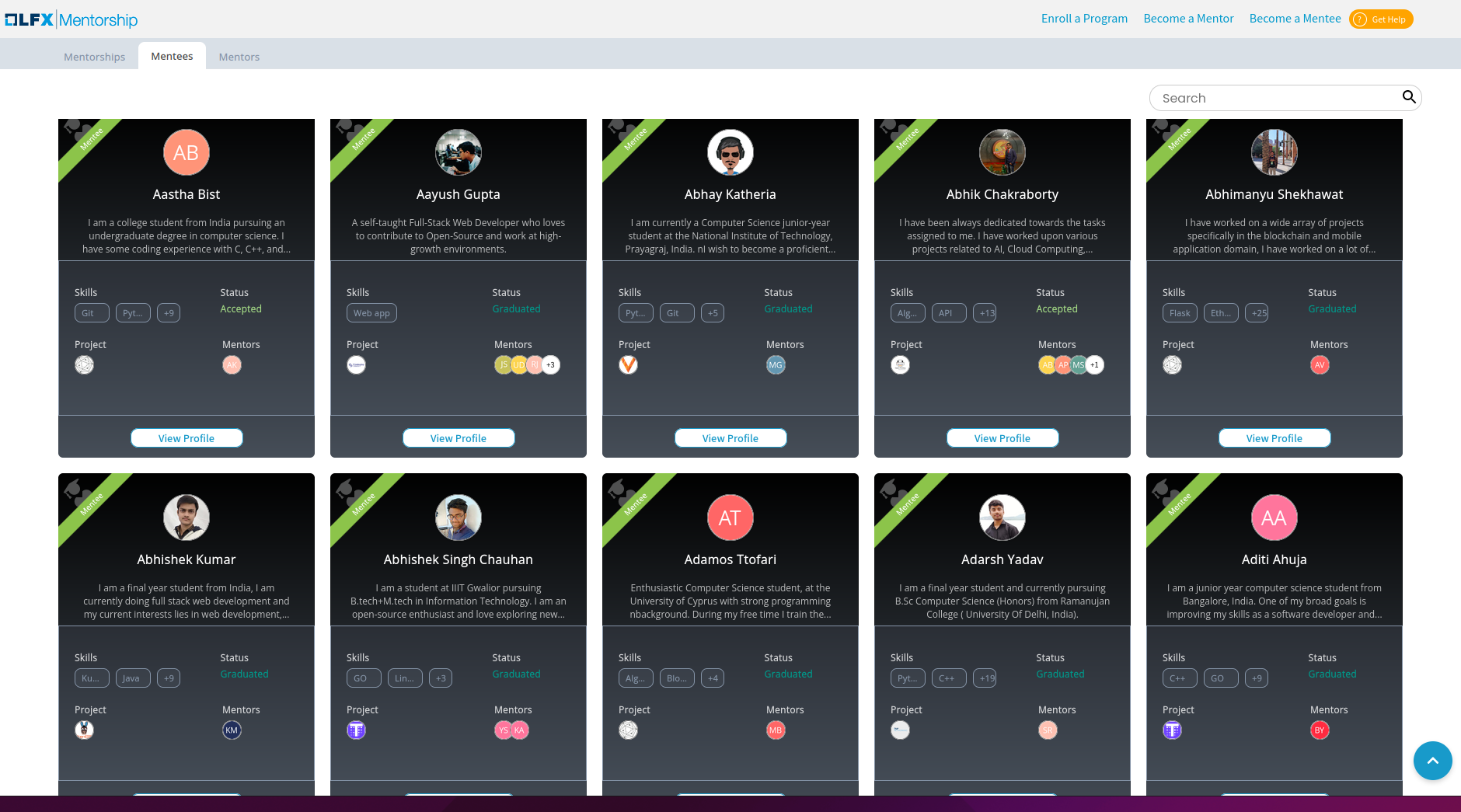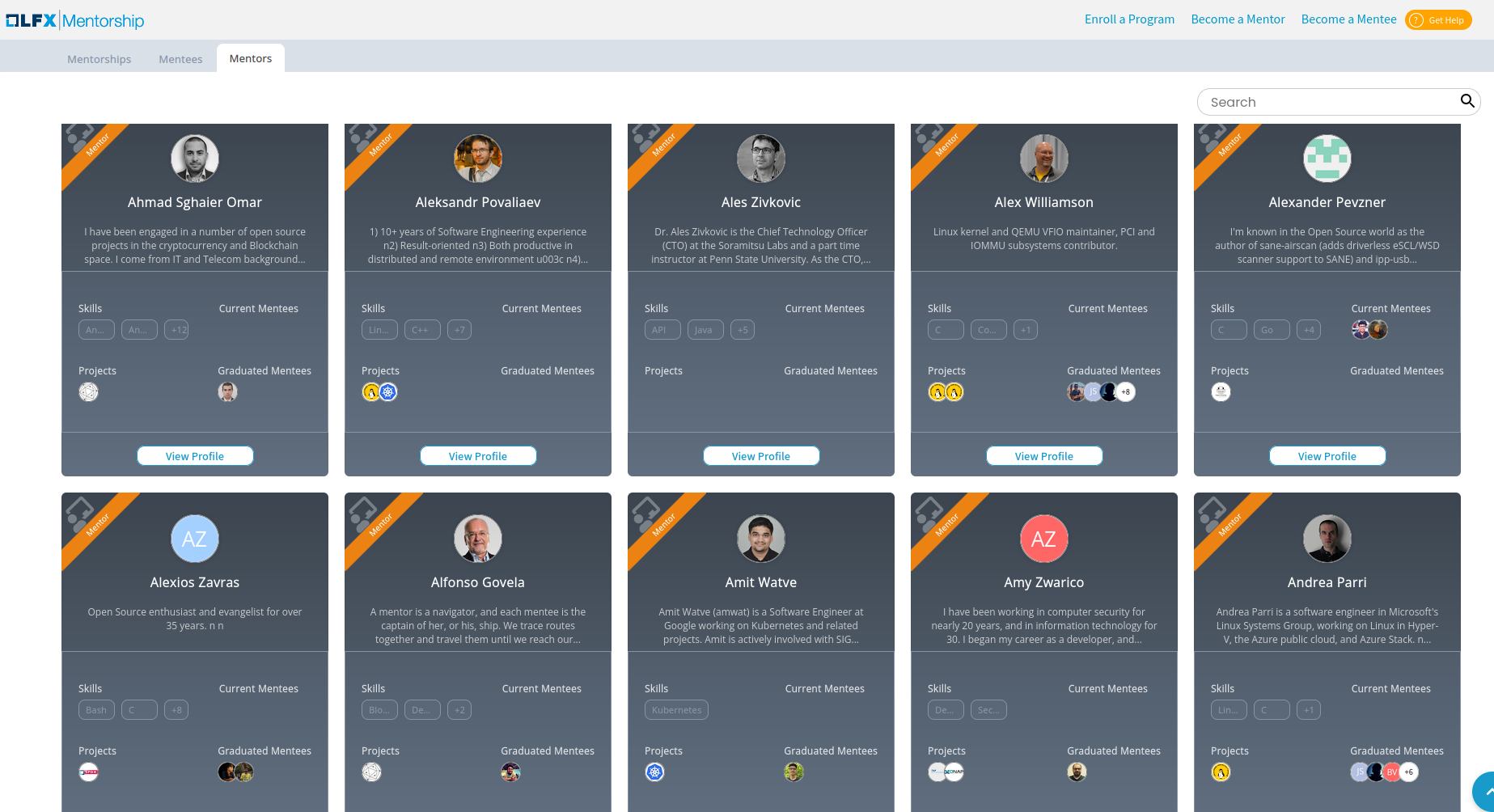 If you are interested in learning more about the Confidential Computing Fellowship program, please visit our LFX Mentorship profile. We are looking for both mentees and mentors.
To learn more about Linux Foundation's LFX Mentorship, please visit their website and documentation.