Metrics are important to understand and grow a healthy open source community. These metrics may be related to the code base (number of issues, pull requests, etc), documentation (number of tutorials, accessibility, etc), discussions (engagement in chat, mailing lists, forums, etc), social media (followers and impressions in Twitter, LinkedIn, etc), or events (number of participants, demographics, etc).
Several tools are available to gather and analyze these metrics. One of these tools is LFX Insights, which is available to all Linux Foundation projects, of which Enarx is part. LFX Insights provides several sections, including 1) Trends, 2) Technical metrics, 3) Collaboration metrics, and 4) Social media metrics.
Trends
Under the trends section, it's possible to get an overview of how the Enarx project is growing, from number of commits and pull requests, to the number of emails and messages exchanged.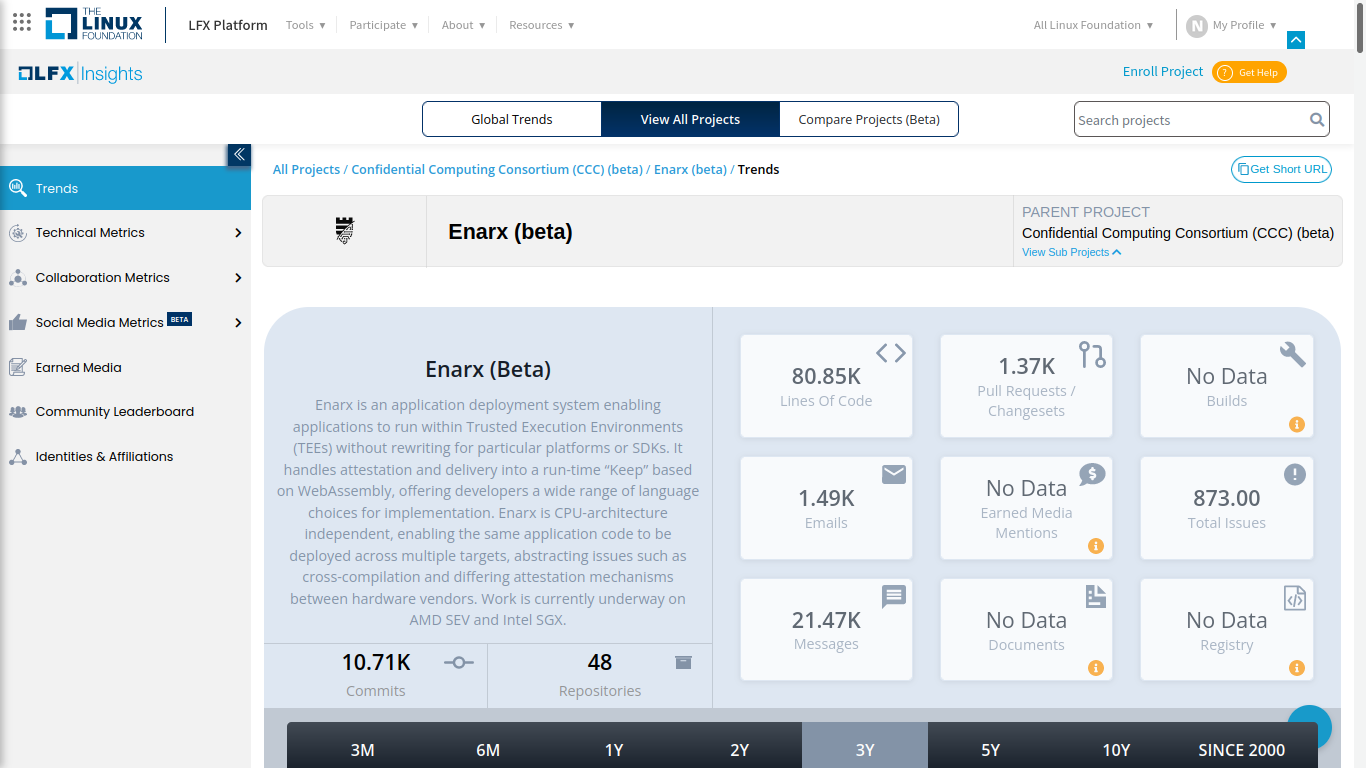 Technical metrics
LFX Insights has a powerful integration with GitHub, pulling key technical metrics. It offers a glimpse at the number of issues, commits, and pull requests over time, how long it takes to review or merge them, and a list of the top contributors by number of issues or pull requests opened/closed.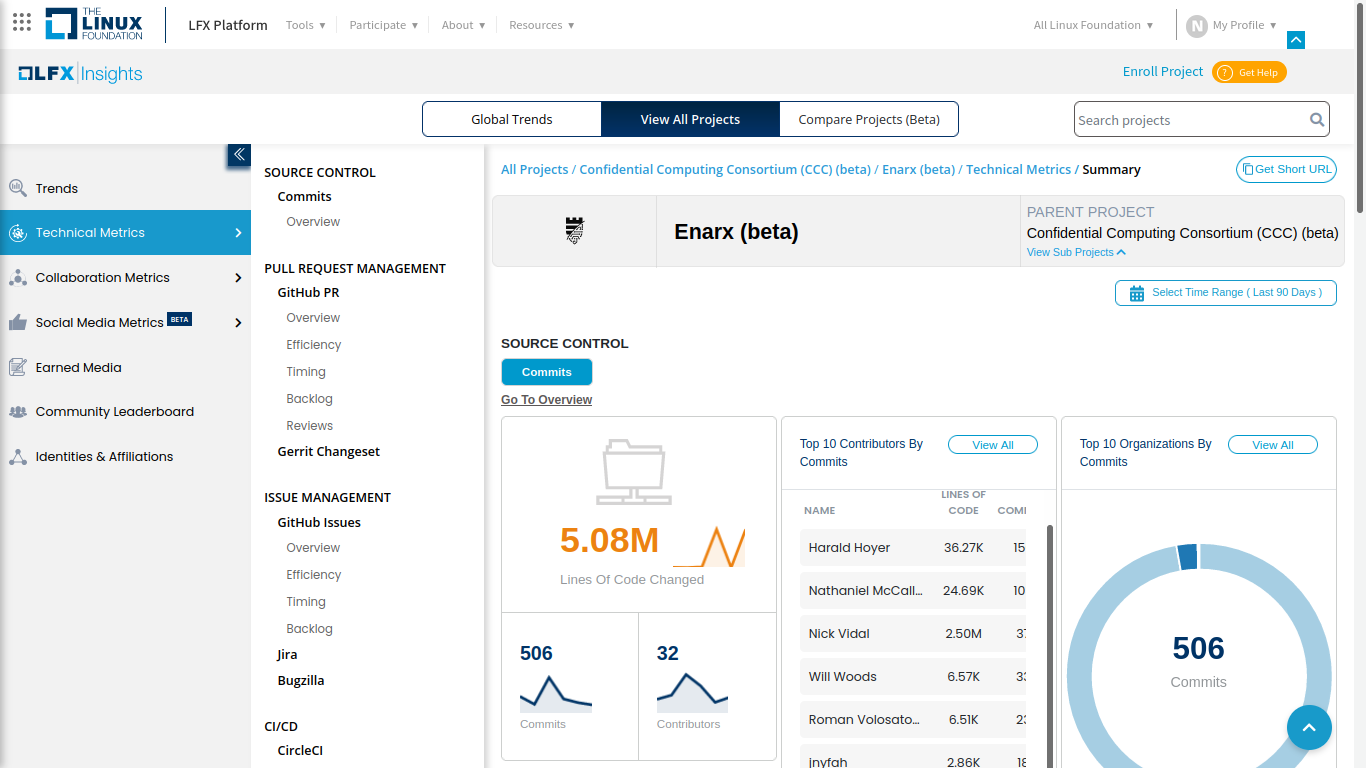 Collaboration metrics
LFX Insights also provides a powerful integration with several discussion tools, including Slack, Rocket.Chat, and mailing lists. It's possible to see how many participants there are, how many messages have been exchanged, who are the top senders, and what are the most popular chat channels over time.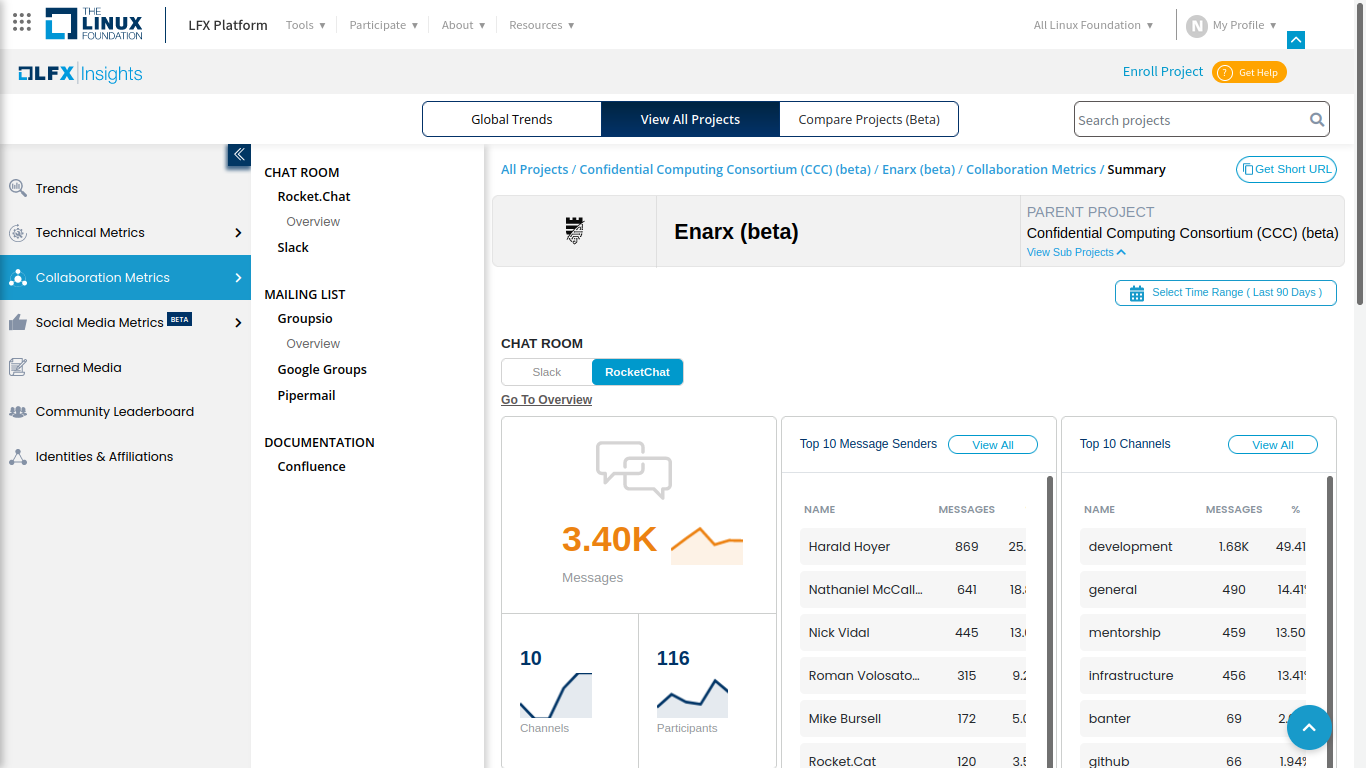 Social media metrics
The Social media metrics section highlights the numbers of followers over time, the numbers of tweets and their impressions or retweets, a breakdown of hashtags used, and an overall level of engagement from the community.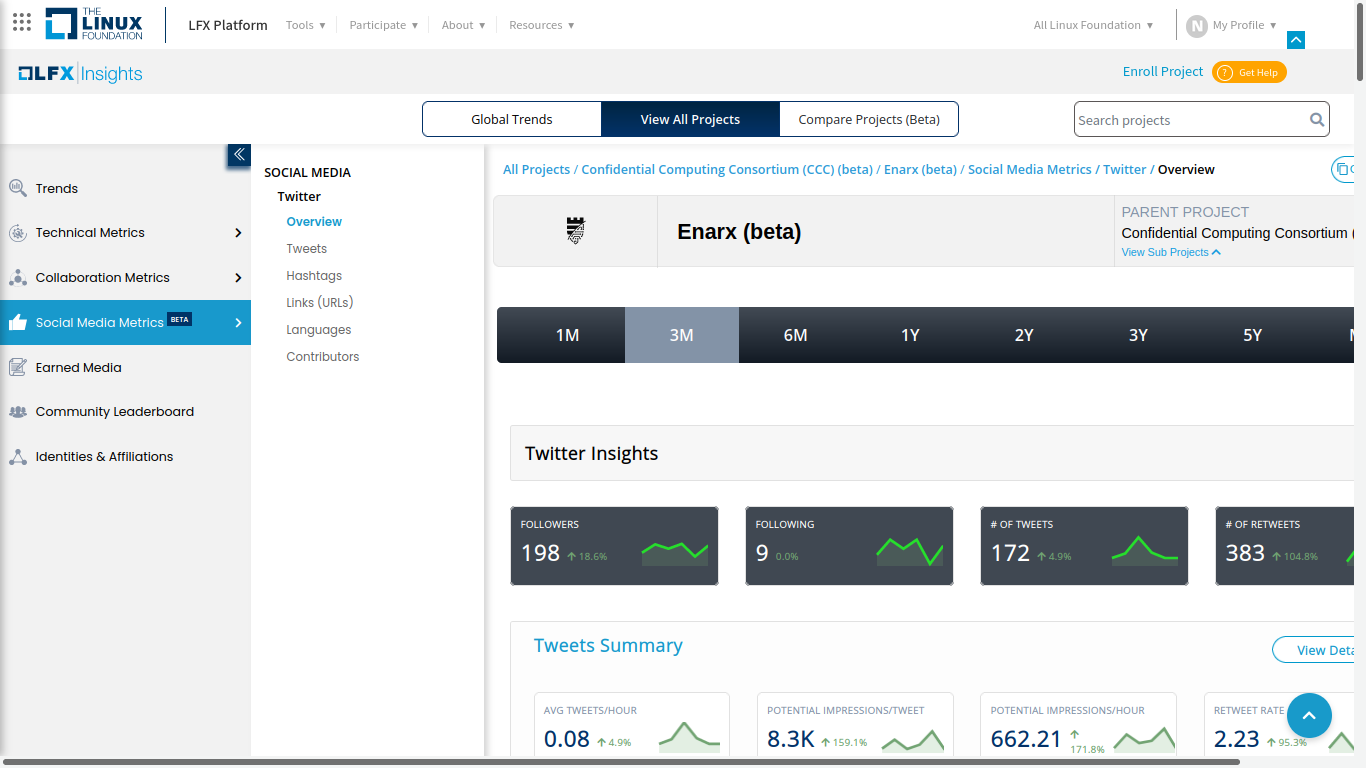 Conclusion
The Enarx project is growing and our hope is to create a welcoming community where new and long time members are encouraged to learn and contribute. LFX Insights is an excellent tool from the Linux Foundation, which allows us to gather and analyse key metrics from our code, our discussions, and social media.
If you are interested in learning more about the Enarx community, please look at our code on GitHub, join us over Chat, or follow us on Twitter.
To learn more about LFX Insights, please check the video below: